Bonus Program: Speak Up, Cash In... & Dinner Program: What To Do With A Trustee Who...
Date:
Tuesday, March 27, 2012
Location:
Santa Ana Country Club / 20382 Newport Boulevard / Santa Ana 92707
Speaker:
Arvee Robinson & Michael C. Gerson, Esq.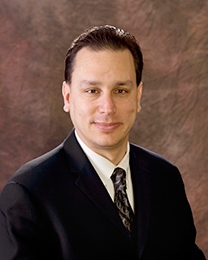 Bonus Program Registration: 4:00 to 4:30 PM
4:30 to 5:30 PM - Speak Up, Cash In...
Speaker: Arvee Robinson, Persuasive Speaking Coach / International Speaker
Persuasive speaking is a great way to attract more clients, generate unlimited leads, and grow your business effortlessly, especially when you master the skills of persuasion and influence.
Note: This program does not qualify for continuing education credit.
DInner Program Registration, Networking and Cocktails: 5:30 to 6:00 PM
7:00 to 8:00 PM - What to Do with a Trustee Who "Doesn't Get It"
Course Number: 275167
Speaker: Michael C. Gerson, Esq.
Michael C. Gerson is a senior associate with Hartog & Associates, Inc. He is a Certified Specialist in Estate Planning, Probate and Trust Law as well as Taxation Law by the State Bar of California Board of Legal Specialization. He is rated AV Preeminent by Martindale-Hubbell. Mr. Gerson has practiced in the field of estate planning, taxation, and postmortem administration of trusts and estates since 1999. Mr. Gerson is a member of the Executive Committee of the Trusts and Estate Section of the State Bar of California and editor of the California Trusts and Estates Quarterly. Mr. Gerson has published articles on estate taxation, how economic and political conditions affect estate planning, and other issues. He is a frequent speaker on estate planning and tax issues, and has presented at the last three Annual Meetings of the State Bar of California. Mr. Gerson is active in philanthropic organizations, and has been volunteering in his local community for many years.
Note: This program qualifies for 1-hour of Attorney, CFP, CPA, Insurance, Professional Fiduciary and Trust Officer continuing education credit. This program is pending continuing education approval with the CFP Board of Standards and the CA Deparment of Insurance.