Trends in Estate Litigation: War Stories From the Frontlines
Date:
Wednesday, November 15, 2023
Location:
Pacific Club | 4110 MacArthur Boulevard | Newport Beach 92660
Speaker:
Laura N. Zolnekoff, Partner, Velasco Law Group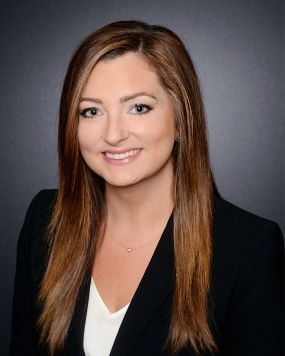 The estate planning process is not typically controversial. However, battles often erupt when a Trust becomes irrevocable due to the death or incapacity of a settlor. This presentation will examine the most commonly litigated claims while offering tips on how to prevent these lawsuits at the planning stage. From claims of elder financial abuse to Trust contests, this presentation will explore the war stories of trust and estate litigation and the lessons that can be learned from the disputes of others.
Notes: This program qualifies for 1-hour of continuing education credit for Attorneys, CPA's, Planned Giving Specialists and Professional Fiduciaries. This program is pending approval with the CFP Board of Standards, and American Bankers Association. This session does not qualify for Life Insurance continuing education credit.
---
Laura N. Zolnekoff is partner at Velasco Law Group, a Los Angeles and Orange County Lawyer whose practice specializes in Wills, Trusts, Probate and Civil Litigation. Ms. Zolnekoff's area of focus centers on the various disputes that can arise between parties after the death of a loved one, including disputes between co-fiduciaries over the proper administration of an estate; trust construction and administration; breaches of fiduciary duties in the administration of a probate or trust estate; will and trust contests; elder abuse claims; the confirmation of assets intended to be held by a trust; and real property disputes.
Ms. Zolnekoff has represented beneficiaries, trustees and individuals in connection with a range of matters pertaining to estate, trust and civil litigation. Her recent representative matters include representing in trial beneficiaries of a disputed family trust, in which the beneficiaries prevailed in having significant assets confirmed as trust assets; representing a trustee in a dispute where allegations of breach were claimed and negotiated a settlement favorable for her client; has successfully negotiated complex asset distribution disputes; has taken and defended depositions; and has argued multifaceted motions in various courts. Read more.
---
Meeting Sponsor