Estate Planning and Administration for Firearms; Keeping You and Your Clients Out of Jail
Date:
Tuesday, November 15, 2022
Location:
Pacific Club | 4110 MacArthur Boulevard | Newport Beach 92660
Speaker:
Steven Lieberman, Esq., Artemis Defense Institute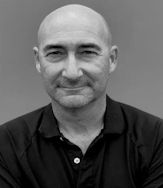 Steven Lieberman Esq. is a use of force attorney working with law enforcement and legally armed civilians in protocols, training, as well as civil and criminal culpability compliance issues. He is the co-owner of the Artemis Defense Institute, a training organization that works with various law enforcement agencies, (both at the State and Federal level), as well as military units and legally armed civilians. His knowledge of use of force protocols, as well as the institutional workings of law enforcement, provides clients with the necessary tools to avoid criminal prosecution, and mitigate civil liability.
Mr. Lieberman is a Captain in the California State Military Reserve, serving in the capacity as a JAG officer to the 40th Infantry Division. He also attained the rank of Eagle Scout in 1985, which was awarded in a joint Court of Honor with his friend Cosmo Taormina.