Top Tax Tips for Making Divorce Less Taxing
Date:
Tuesday, September 28, 2021
Location:
Pacific Club | 4110 MacArthur Boulevard | Newport Beach 92660
Speaker:
Justin T. Miller, JD, LL.M, TEP, AEP, CFP, Evercore Wealth Management, LLC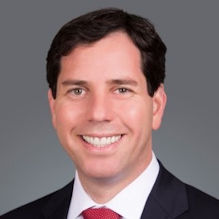 Recent tax legislation makes divorce a more expensive proposition. Whether it is child tax credits, determining spousal support, dividing retirement accounts, transferring property or the elimination of the alimony deduction, understanding the tax implications of divorce can be extremely helpful to estate planning, tax and financial advisors—not just family law attorneys. This fast-paced program will provide advisors with essential tax tips that can be utilized in simple to complex divorce cases in order to benefit clients now and in future years.
---