Mastering the Three Key Elements for Successful Wealth Transfer
Date:
Tuesday, September 22, 2020
Speaker:
Eric Weiner, PhD ~ Family Legacy Advisor ~ Milwaukee, WI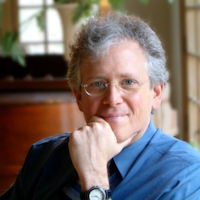 The transfer of wealth from one generation to the next is one of the most rewarding-yet challenging transitions to get right. Decisions have wide-ranging implications for generations to come. Estate planners can draft everything correctly, yet the plan can still fail due to family conflict, lack of transparency by the client, or ineffective communication about family dynamics. Advisors now need extra skills for bringing out what really matters to their clients today and tomorrow. In this interactive presentation, family wealth consultant Dr. Eric Weiner will highlight three key strategies for wealth transfers that keep the family connected while leaving a lasting legacy.
Notes: This program qualifies for 1-hour of continuing education credit for Attorney, CPA, Professional Fiduciary and Trust Officers. This program is pending approval with the CFP Board of Standards.This program did not meet the criteria for life insurance credit with the California Department of Insurance.
**A Zoom meeting link to join will be emailed.
---
Dr. Eric Weiner is a consultant, speaker, coach and therapist. He brings a variety of skills to his work with affluent clients and advisors. Services include the facilitation of intergenerational family meetings and client-centered training for financial advisors. Working as part of a multidisciplinary team, his mission is to help families flourish by promoting a positive family culture. His passion is to help families define a legacy that preserves both financial assets and family relationships over time.
His award-winning book "Words from the HEART: A Practical Guide to Writing an Ethical Will," is a tool that assists families in defining what matters most in the inheritance preparation process. He is an experienced speaker and has given numerous presentations to companies including Northwestern Mutual Life, The National Association of Personal Financial Advisors, and Northern Trust Bank. His recently published "Ethical Wills: Words from the Jewish HEART" is a valuable resource for Jewish foundations and organizations.

His professional training includes a Doctorate in Marriage and Family Therapy from Kansas State University, and he has held academic appointments at the Medical College of Wisconsin and Michigan State University.
---
September Meeting Sponsors