The Stretch is Gone: So Whom or What Do I Name as My IRA Beneficiary
Date:
Tuesday, May 26, 2020
Speaker:
Jonathan Blattmachr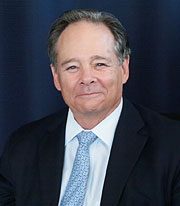 The SECURE Act has eliminated for most beneficiaries the long-term stretch of payments from an IRA or Qualified Plan. That means the income for tax deferred growth has been substantially curbed costing taxpayers billions of dollars. (Which is exactly what Congress intended.) Jonathan Blattmachr will explain the most important opportunities to reduce the impact of SECURE including naming a NIMCRUT or an S corporation (and possibly others) as the beneficiary at least for some beneficiaries. Don't miss this important presentation to better help client.
Notes: This program qualifies for 1-hour of continuing education credit for Attorney, CPA, Professional Fiduciary and Trust Officers. This program qualifies for 1-hour of continuing education credit with the Certified Financial Planning Board of Standards (Program ID: 272137). Insurance CE will not be available for this presentation.
**A Zoom meeting link to join will be emailed.
---
Meet Our Speaker:
Jonathan Blattmachr, Principal

, Pioneer Wealth Partners
Jonathan Blattmachr is a Principal in Pioneer's estate planning advisory group. He brings over 35 years of experience in trusts and estates law. He is a retired member of Milbank Tweed Hadley & McCloy and the Alaska, California and New York Bars. Jonathan has been recognized as one of the country's most creative trusts and estates lawyers. He writes and lectures extensively on estate and trust taxation and charitable giving and has authored or co-authored six books and over 500 articles on estate planning topics. He has served as a lecturer-in-law of the Columbia University School of Law and as an Adjunct Professor of Law at New York University Law School in its Masters in Tax Program (LLM). He is a former chairperson of the Trusts & Estates Law Section of the New York State Bar Association and of several committees of the American Bar Association. Jonathan is a Fellow and a former Regent of the American College of Trust and Estate Counsel and past chair of its Estate and Gift Tax Committee. Among professional activities, which are too numerous to list, Jonathan has served as an Advisor on The American Law Institute, Restatement of the Law, Trusts 3rd, and as a Fellow and Director of The New York Bar Foundation and as a Fellow of the American Bar Foundation.

Jonathan graduated from Columbia University School of Law cum laude, where he was recognized as a Harlan Fiske Stone Scholar, and received his A.B. degree from Bucknell University, majoring in mathematics. He served as an officer in the United States Army from 1970 to 1972 and was awarded the Army Commendation Medal.
---
Meeting Sponsor