A Trustee's Duty of Care Under the UPIA or...How to Avoid Being a Knucklehead
Date:
Tuesday, November 14, 2017
Location:
Santa Ana Country Club | 20382 Newport Boulevard | Santa Ana 92707
Speaker:
Josh Yager, JD, CFP, ChFC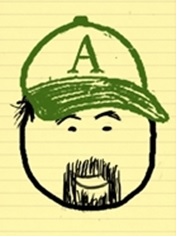 Many fiduciaries ask, "Am I doing all that I can to minimize my personal risk as I serve as a trustee, conservator or guardian?" Trusted Advisors are ideally positioned to help their clients develop and administer a process which documents compliance with fiduciary duties under the Prudent Investor Act (Section §16047 - §16052).
Note: This program qualifies for 1-hour of Attorney, CPA, Professional Fiduciary and Trust Officer continuing education credit; qualifies for 1-hour for CFP's (course ID: 244336). This program will not be submitted to the Department of Insurance for CE approval, per speakers request.
---
Josh Yager, JD, CFP, ChFC
Managing Partner


Anodos Advisors
Josh is a recognized content expert on the issues of fiduciary duties relating to the management and oversight of trust assets. He lectures extensively on the policies and procedures for conducting investment manager audits to CPAs, attorneys, and professional fiduciaries throughout the country. Josh is Managing Partner at Anodos Advisors and a licensed attorney. Prior to founding Anodos in 2005, Josh worked for fifteen years as an investment advisor with Mercer Advisors.
---
November Meeting Sponsor