Helping Your Client Select the Right Trustee
Date:
Tuesday, November 15, 2016
Location:
Santa Ana Country Club | 20382 Newport Boulevard | Santa Ana 92707
Speaker:
John Prokey, Esq., Ramsbacher Prokey Leonard, LLP & Peter Zarifes, Whittier Trust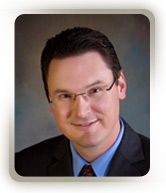 Managing a trust is a heavy responsibility and requires a candid conversation with the potential trustee. A trustee needs to know up front what is being asked of him or her. What is the estimated time commitment? What are the daily, weekly and monthly duties? How long will this person be expected to administer the trust? This course will help estate planning professionals determine how to choose the right trustee, ensuring their clients benificiaries enjoy the legacy they intend to leave behind.
Note: This program qualifies for 1-hour of Attorney, CPA, Professional Fiduciary and Trust Officer continuing education credit. It has also been approved by the Certified Financial Planner Board of Standards for 1-hour of credit (Course Number: 232264​). This program is pending 1-hour of continuing education credit with the CA Department of Insurance.
---
Speaker Bio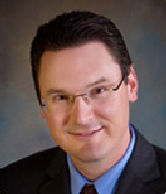 ​ John W. Prokey, Esq.
Partner
Ramsbacher Prokey Leonard LLP

As the managing partner of the firm, John Prokey leads a diverse practice emphasizing estate and wealth planning, trust administration, and tax controversy for high net worth individuals, families, and closely held business owners. He regularly advises clients regarding the preparation and implementation of their basic estate plans (including drafting revocable trusts, wills, powers of attorney, advanced health care directives, and related documents). In addition to estate planning, John advises clients on family wealth planning, a multigenerational approach to protecting and preserving wealth through the use of sophisticated planning techniques. A significant portion of his practice is devoted to representing estate administrators and trustees on matters involving post-death administration and irrevocable trusts. John often serves the role of family advisor, acting to reduce and resolve conflicts among family members, heirs, and beneficiaries through both formal and informal mediation. In addition, his practice includes representing clients in federal tax controversies, including audit, administrative Appeals, and U.S. Tax Court. John's broad experience in tax litigation—as well as his expertise in advising clients at the audit and appeals levels of tax controversy—has provided our firm with clear direction in appropriate and successful estate and succession planning.
John is a Fellow of the American College of Trust and Estate Counsel. He is also an active member of the California State Bar. John is currently a member of the Trusts and Estates Section Executive Committee and is a former member of the Taxation Section Executive Committee. He chaired the Estate and Gift Tax Sub-Committee from 2004-2005. In addition, John is a member of the Santa Clara County, Silicon Valley, and American Bar Associations.​
---
Speaker Bio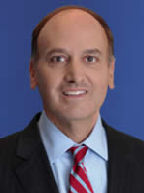 Peter Zarifes
Managing Partner, Director of Wealth Management
Whittier Trust - Los Angeles Office
Peter is a Managing Director and Director of Wealth Management in the South Pasadena office of Whittier Trust. He has more than 25 years of experience working with high net worth individuals and families.
Prior to joining Whittier Trust, Peter worked for over a decade at Bessemer Trust where he was a Managing Director and Senior Client Account Manager, and was responsible for the business throughout the western United States. Prior to that, Peter spent 11 years as a Principal at Desmond, Marcello & Amster, where he specialized in the valuation of privately-held companies and intangible assets. Peter began his career in the Audit Department at Price Waterhouse. He is a contributing author to several books and publications on business valuation and has qualified as an expert witness on this topic. His unique combination of skills and experiences is particularly helpful to clients who are involved with closely held businesses.
A native Southern Californian, Peter received his Bachelor of Arts degree in Economics, magna cum laude, from Claremont McKenna College and was elected to Phi Beta Kappa and Omicron Delta Epsilon. He received his Master of Business Administration degree from the Harvard Business School.
---
​November Sponsor