Bonus Program and Dinner Meeting: Thinking Limit Success? / Trust Decanting
Date:
Tuesday, September 24, 2013
Location:
Santa Ana Country Club / 20382 Newport Boulevard / Santa Ana 92707
Speaker:
Lindon Crow and William R. Burford
Program Registration: 4:00 to 4:30 PM / Speaker Program: 4:30 to 5:30 PM
Does Your Thinking Limit Your Success?
Discover the direct correlation between your "thoughts" and the "results" you see in your life. You'll take away how your assumptions about life, money and success affect how much you enjoy your life, career, relationships and family. You'll get a clearer picture of the perspectives you currently have that are limited, and you'll learn the tools you can use to break out of these limitations.
Lindon A. Crow
Productive Learning & Leisure, LLC
Lindon Crow is the most youthful and arguably the most passionate member of Productive Learning & Leisure. He is currently a speaker for Productive Learning and en route to lead and train classes. His educational background in Psychology and Religious Studies aids him on his quest to fully understand himself and what drives all of us as humans. Lindon's official entry into PL&L started in 2010 but personal growth and self awareness have been sprinkled throughout his life through guidance and support from his father who is the co-founder, President and senior trainer of Productive Learning.
Lindon believes that the right choice is always present to you, the problem is many times it is clouded with false beliefs and unjustified assumptions. His personal goal is to become fully aware of these beliefs and thus make the choices that lead him to an extraordinary life.
---

Program Registration: 5:30 to 6:15 PM / Dinner Program: 6:15 to 6:45 PM / Speaker Program: 6:45 to 8:00 PM
Trust Decanting: What Every Practitioner Should Know (CDI Course Number: 299551)
Mr. Burford will discuss:
Introduction – What is decanting?

Uses of a trustee's decanting power

Issues commonly addressed in decanting statutes

Comparing state decanting statutes

Modifying or relocating a California trust and exercising a decanting power

Tax issues raised by decanting
Note: This program qualifies for 1-hour of Attorney, CFP, CPA, Life Insurance, Professional Fiduciary and Trust Officer continuing education credit.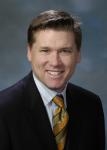 William R. Burford, Executive Director and Wealth Advisor
J P Morgan Private Bank, Los Angeles
William R. Burford is a Wealth Advisor for the J.P. Morgan Private Bank in Los Angeles, California. Bill works with clients to identify estate and tax planning opportunities and understand the potential benefits of various strategies to meet their individual personal, financial and charitable objectives.
Prior to joining J.P. Morgan, Bill was a partner in the Private Client department of McDermott Will & Emery LLP, where his practice focused on tax and estate planning, probate and trust administration, and estate and trust controversies.
Bill speaks regularly to professional advisors and non-professional audiences on estate planning, trust administration and related topics, including presentations at the Southern California Tax & Estate Planning Forum, the University of Southern California Gould School of Law Tax Institute, ALI-ABA/ALI-CLE and State Bar of California Continuing Education of the Bar programs. Bill's articles have appeared in Trusts & Estates, Estate Planning, the Tax Management Estates, Gifts and Trusts Journal, the California Trusts & Estates Quarterly, the Los Angeles Lawyer and the Los Angeles Business Journal.
---