Business Valuations & Discounts for Gift & Estate Tax Purposes
Date:
Tuesday, September 26, 2023
Location:
Pacific Club | 4110 MacArthur Boulevard | Newport Beach 92660
Speaker:
Darleen H. Armour, ASA, Marshall & Stevens, Inc.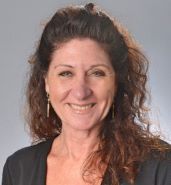 Darleen Armour is a Managing Director for the Financial Valuation and Consulting practice and the Energy & Infrastructure practice with Marshall & Stevens, Incorporated. She is responsible for all financial valuation assignments in the West Region and all financial reporting valuations for Energy & Infrastructure clients nationally. Ms. Armour leads the Technical Standards Commitee for the national Financial Valuation & Consulting practice.
Ms. Armour has been in the valuation business since 1987. Her experience includes Fairness Opinions, Solvency Opinions and the valuation of businesses, intagible assets, and securities for financial reporting purposes (purchase price allocation and impairment), estate and gift tax reporting, equity compensation/stock options (IRC 409A), ESOPs, and litigation support.
Ms. Armour works with the public and private companies in wide range of industries. She has a great amount of experience in the valuation of entertainment and media companies and their intagible assets including film libraries and music catalogs. Read more.