The Unknown Child: DNA Testing and Estate Planning, and Trust Administration
Date:
Tuesday, March 15, 2022
Location:
Pacific Club | 4110 MacArthur Boulevard | Newport Beach 92660
Speaker:
Sean Muntz, Co-Managing Partner, RMO LLP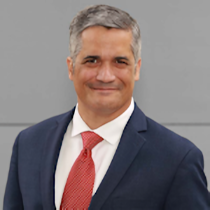 DNA genetic testing services like Ancestry and 23andMe are providing individuals and families with unprecedented levels of access to personal genome. Although these services peak our curiosity, they also have the potential to be extremely disruptive. Learning about an unknown child, especially after a loved one has passed, can erode family trust and harmony; it also raises some interesting estate planning issues. This presentation discusses specific strategies that estate planners can consider for managing the practical and emotional side of this sensitive issue.
Notes: This program qualifies for 1-hour of continuing education credit for Attorneys, CPA's, Planned Giving Specialists and Professional Fiduciaries. This program is has been submitted to ABA Professional Certifications (CTFA), and the CFP Board of Standards for 1-hour continuing education credit review and is pending approval. This program does not qualify for Life Insurance continuing education.
---
Sean D. Muntz serves as Co-Managing Partner and Practice Management Chair at RMO, LLP. Sean is an experienced trial and appellate lawyer, with litigation experience spanning a broad range of subject matters, including banking, general commercial, employment, probate, real estate, securities, intellectual property, maritime and environmental disputes. Sean has litigated matters in state and federal courts throughout California, and in alternative dispute resolution forums, including AAA and JAMS, and before the NASD/FINRA and Pacific Stock Exchange.
Sean's practice focuses on representing beneficiaries, professional and corporate fiduciaries (administrators, executors, trustees, conservators, and guardians) in contested trust, estate, and probate litigation.
Sean serves as Vice-Chair of the RMO Foundation, which is dedicated to the prevention of elder abuse and to advancing diversity, inclusion, children's, veterans', and art initiatives.