Are You In Good Hands?
Date:
Tuesday, January 28, 2020
Location:
Santa Ana Country Club | 20382 Newport Boulevard | Santa Ana 92707
Speaker:
Richard M. Weber, MBA, CLU, AEP® (Distinguished)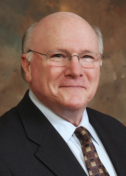 Are You in Good Hands? An exploration of suitability and client best interest in the sale and purchase of life insurance. Estate Planning Council members will be among the first to learn of the regulatory movement substantially increasing the standard of care owed to buyers of life insurance. While mainly affecting licensed agents and Certified Financial Planners (CFP), non-licensed allied professionals will likely be caught unaware of these regulatory changes.
In this one-hour course, attendees will learn about:
A description of enhanced regulations in currently in effect in New York and soon to occur in Massachusetts, California, New Jersey, and likely other state Departments of Insurance;

A description of comparable changes in the fiduciary obligations of Certified Financial Planners to their clients;

A review of practical tools that currently exist to meet these requirements - fulfilling both the letter and spirit of the new requirements;

How many new life insurance products defy the consumer's (and agent's) ability to determine the amount of risk the client takes to achieve an expected reward;

How allied professionals will likely want to interact with their clients going forward.
Note: This program qualifies for 1-hour of continuing education credit for Attorney, CPA, Professional Fiduciary and Trust Officers. This presentation was approved for 1-hour of continuing education credit with the Certified Financial Planning Board of Standards; Program ID: 268909, and the California Department of Insurance (life insurance only); Course Number: 383670.
---
Meet Our Speaker:
Richard M. Weber, MBA, CLU, AEP (Distinguished)
The Ethical Edge, Inc.
With an insurance and financial services career spanning 49 years, Dick was first a successful life insurance agent and 20-year life member of the Million Dollar Round Table, following which he founded The Ethical Edge, Inc., providing fee-only Insurance Fiduciary™ consulting services to family offices and high net worth individuals.
Among his various teaching activities, Dick served for 11 years as an Instructor of Insurance at the University of California at Berkeley's Program in Personal Financial Planning and from 1993 through 1998 served as Adjunct Professor of Ethics at the American College in Bryn Mawr, Pa.
In 2009, Dick was elected to the National Association of Estate Planners & Councils Hall of Fame and selected to receive the Distinguished Accredited Estate Planner award and designation for "... significant and outstanding lifetime achievements and contributions to the practice and profession of estate planning."
Among his publications is Life Insurance as an Asset Class - A Value-added Component of an Asset Allocation, co-written with Christopher Hause, FSA, MAAA, which was honored with a 2008 Best Paper Award from the Academy of Financial Services. Weber and Hause published a second volume in the Asset Class series - "Managing a Valuable Asset" - in December 2010.
---
January Meeting Sponsor