IRA Beneficiary - Outright or to Trust
Date:
Tuesday, May 22, 2018
Location:
Santa Ana Country Club | 20382 Newport Boulevard | Santa Ana 92707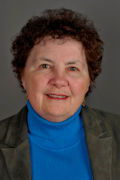 We often hear that naming a trust as a beneficiary of an IRA is always a problem. In this program we'll discuss the reasons that individuals are often the best beneficiaries but also the circumstances in which a trust is preferable. Once a trust is named as a beneficiary additional steps are necessary. The trust agreement should coordinate with the type of trust chosen as a beneficiary. Come with your questions about IRA beneficiaries and we'll discuss them as well.
Note: This program also qualifies for 1-hour of continuing education credit for Attorney, CPA, Professional Fiduciary and Trust Officers, and qualifies for 1-hour of continuing education credit with the California Department of Insurance (Life Insurance licensed); Course Number: Pending. It is also pending approval for 1-hour CE with the Certified Financial Planners Board of Standards.
---
Mary Kay Foss is a CPA with over thirty years practical experience.
​Ms. Foss is a frequent lecturer for community, professional and business groups. She has authored and presented courses for tax professionals throughout California. She focuses on advising clients about retirement, income and estate planning issues.
​Ms. Foss is a past chair of both the Estate Planning Committee and the Committee on Taxation of the California Society of Certified Public Accountants. She volunteers for AICPA (immediate past chair of AICPA Trust, Estate and Gift Tax Technical Resource Panel) and is the past president of the Estate Planning Council of Diablo Valley, the East Bay Chapter of the California CPA Society and the Estate Planning Council of the East Bay. She teaches Retirement Distributions: Planning Options and Top 10 Things Financial Planners Need to Know About Estate Planning for the California CPA Education Foundation and has been quoted in California CPA Magazine as well as national publications.
---
May Meeting Sponsor