Traps for the Unwary - Some Estate Planners Duties, Proscriptions and Conundrums
Date:
Tuesday, January 23, 2018
Location:
Santa Ana Country Club | 20382 Newport Boulevard | Santa Ana 92707
Speaker:
Richard A. Oshins, JD, LL.M., MBA, AEP® (Distinguished)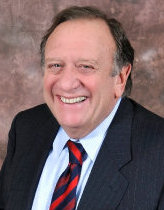 The trajectory of our duties and responsibilities toward clients and others is evolving in a sharp upward spiral. Expanding theories of liability have contributed to a huge increase in malpractice actions against estate planners.
​It is reasonable to assume that estate planning professionals have an affirmative duty to raise planning opportunities with their clients? Since estate planners seek to be, and hold themselves out as being, "the client's wealth planning advisor", increasingly courts will hold them to a high standard, especially if there is confirmation in their promotional materials.

​These professionals often advise clients who are fiduciaries, and many advisors act as fiduciaries. Under certain rules, such as the "Duty of Loyalty", the prohibitions are very strict, and liability exists even if the advisor acts in good faith and beneficiaries receive increased benefits.

What advice and strategies should you be telling your client and, if not mentioned and challenged, is it defensible?
Note: This program qualifies for 1-hour MCLE in Legal Ethics for Attorneys. This program also qualifies for 1-hour of continuing education credit for CPA, Professional Fiduciary and Trust Officers, and qualifies for 1-hour of continuing education credit with the California Department of Insurance (Life Insurance licensed); Course Number: 363611. It is also approved for 1-hour CE with the Certified Financial Planners Board of Standards, Program ID: 246197.
Richard A Oshins concentrates on tax and estate planning with a substantial emphasis on multi-generational wealth planning particularly with regard to closely-held entities. He was inducted into the NAEPC - "Estate Planning Hall of Fame" in 2007; selected by Worth magazine as one of the top 100 Attorneys in the U.S.; and has been named one of the 24 "Elite Estate Planning Attorneys" by Trust Advisor. Prior to entering private practice, Dick served as a law clerk at the United States Court of Claims in Washington D.C. and as an Attorney-Advisor in the Office of Tax Legislative Counsel, U.S. Treasury Department, in Washington D.C.
January Dinner Sponsor