72(u) and You: Some Things to Know About Trust-Owned Annuities
Date:
Tuesday, November 18, 2014
Location:
Santa Ana Country Club | 20382 Newport Boulevard | Santa Ana 92707
Speaker:
Chin Kim, CFA - Pacific Life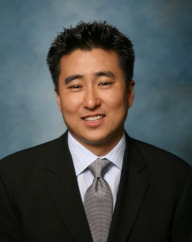 Course Description: The goal of this one-hour presentation is to discuss whether and, if so, when it may make sense to use an annuity as a trust investment. The decision is complicated, as it involves legal (trust law and the trust document), tax [Internal Revenue Code (IRC) § 72(u)], as well as investment and suitability concerns. This presentation will provide a brief overview of trust basics and annuity basics as well as optional guarantee features of the variable annuity in this context, including death benefit and living benefit guarantees. (1 Continuing Education Credit for Life Insurance, CPA, CFP, CSPG, CTFA, Fiduciary, MCLE, Professional Fiduciary)
Chin Kim, CFA joined Pacific Life in 1998 as an advanced marketing representative in the Retirement Solutions Division. He is presently responsible for managing all aspects of the Advanced Marketing Department. This includes overseeing the creation of marketing materials and marketing plans, promoting Advanced Marketing concepts and strategies to clients, and managing and developing the Advanced Marketing team. Furthermore, he is involved with conducting research and developing marketing plans for line-of-business initiatives.
Due to extenuating circumstances, previously announced speaker Stephanie Curry is unable to present the topic "72(u) and You: Some Things to Know About Trust-Owned Annuities". Ms. Curry's associate Chin Kim has agreed to do so.
Dinner Sponsor