Philanthropy and Wealth Stewardship for Affluent Families
Date:
Tuesday, July 25, 2017
Location:
Santa Ana Country Club | 20382 Newport Boulevard | Santa Ana 92707
Speaker:
Claudia Sangster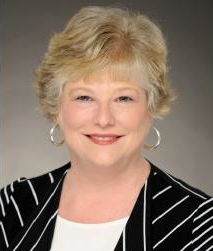 Join us and hear what Claudia has to say regarding philanthropy and wealth stewardship for affluent families. She'll share why gift acceptance policies are a must and how it helps fundraisers to understand parameters, giving fundraisers easier ways to say "no" to potential bad gifts, how they create discipline in intake and administration of gifts, and how it educates staff and board about issues triggered by certain gifts.
Note: This program qualifies for 1-hour of Attorney, CPA, Professional Fiduciary and Trust Officer continuing education credit; qualifies for 1-hour for CFP's (course ID: 240557). This program will not be submitted to the Department of Insurance for CE approval, per speakers request.
Claudia B. Sangster is the Director of Family Education and Governance in Wealth Management at the Northern Trust Company. In this role she designs the firm's advisory capabilities in financial education, family decision-making, and relationships around money and wealth. Claudia collaborates with clients, their advisors and Wealth Planning partners in identifying and establishing appropriate educational programs and governance structures for multi-generational families in order to prepare family members to steward the wealth, to enhance family unity and to help sustain all aspects of the family's capital—financial, intellectual, human and social. She works with families to create their legacy of wisdom, wealth and giving through multiple generations.
Claudia has over 30 years of experience in advising individuals and families in financial education, estate planning, family governance and philanthropy. Prior to joining Northern Trust, Claudia was with CTC l myCFO, where she served as the Director of Philanthropy, Estate and Trust Services.
---
Dinner Sponsor